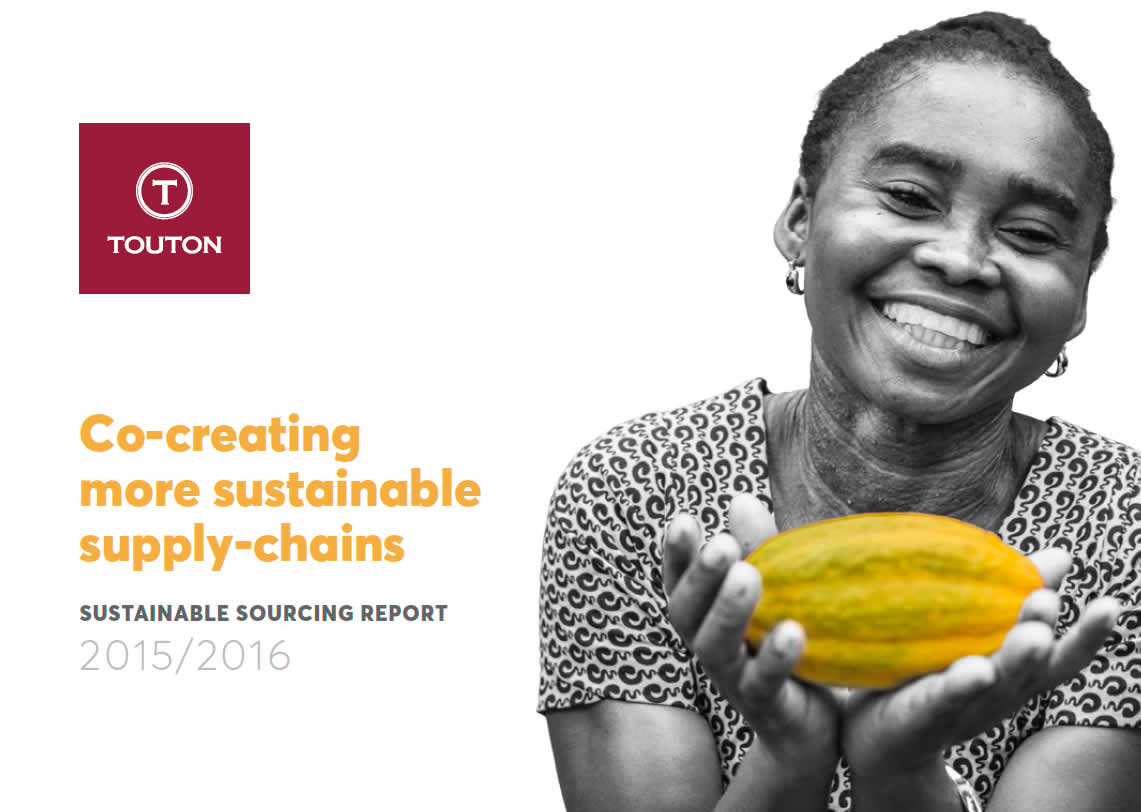 Touton's First Sustainable Sourcing Report
Touton is proud to share its 2015/2016 Sustainable Sourcing Report.
The report includes a description of our group's holistic approach to sustainability as well as an overview of our projects on the ground. We take this opportunity to thank all our partners and customers for their support in our endeavors to improve sustainability in our supply chains.