Supporting Honduran organic coffee partners for speedy recovery after hurricanes hit hard
Standing in solidarity with coffee planting communities in Honduras, Touton responded positively to the donation appeal launched by COAGRICSAL, Honduran coffee, cocoa, and pepper cooperative. Our financial donation is supporting our partner's efforts on the ground to quickly relieve thousands of farmers from the devastating combined effect of Hurricanes Iota, Eta and COVID 19.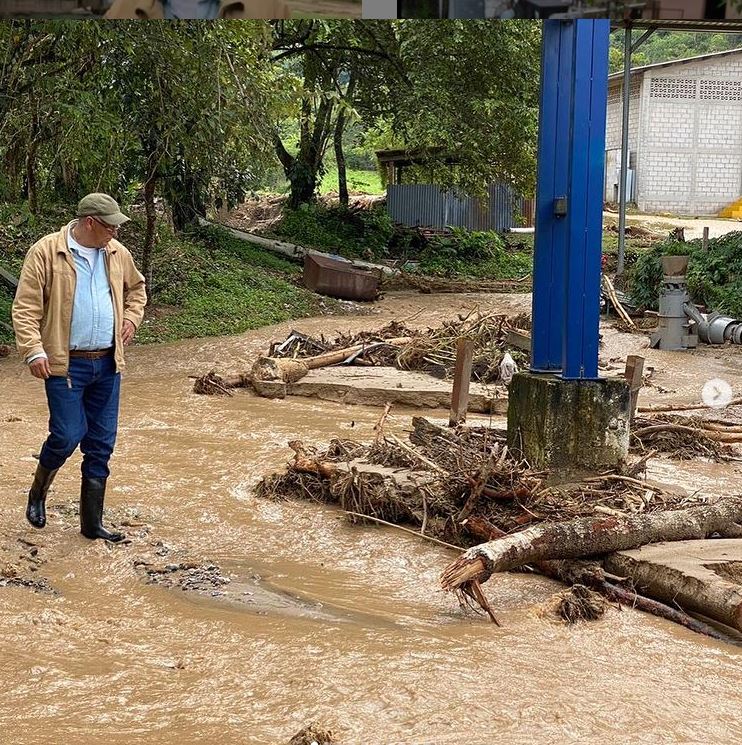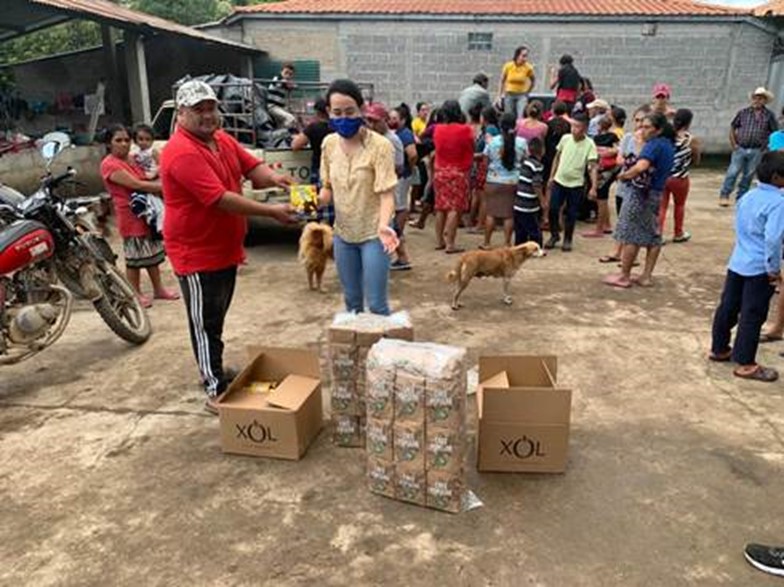 The two category 5 hurricanes hit Honduras on November 2020, causing severe damages to road and bridge infrastructure, flooding houses and plantations, especially in the Copan region where COAGRICSAL operates in partnership with more than 1500 planting families.
Coffee harvests have been impacted after strong rainfalls and winds stormed out the country. The damage to the coffee crops is still being assessed, while farmers face difficulties accessing the remaining plantations because of landslides and the destruction of infrastructure. At the time of writing, CONCAFE, the Honduran National Coffee Council, estimates that approximately 3% of the exportable production forecast for the 2020/21 harvest, up to 200,000 60kg bags are at risk of loss.
Thanks to the exceptional engagement of people on the ground, and donations from partners, such as Touton, the cooperative's management team is now able to bring first aid supplies to local farming communities, improve road access and manage river and stream water flows.
Touton has been a trading partner of Cooperativa Agrícola Cafetalera San Antonio Limitada (COAGRICSAL) since 2015, offering coffee roasters the distinct quality of organic Honduran coffee beans, certified Fair For Life produced in the Copan region.
Florian Dumeaux, Director Coffee Department at Touton Group said: "Providing support for our friends at COAGRICSAL and their farming communities was an obvious choice. This cooperative really does an amazing job at turning coffee farming in Honduras into a more profitable and sustainable activity for local communities whilst delivering great quality coffee. It is our responsibility to back them up during these difficult times."
On top of using modern technology and its own processing plant for the production and marketing of coffee, the certified cooperative is fully engaged in sustainable development and fair-trade processes. It guarantees full traceability of coffee beans and supports positive sustainable change amongst farming families in its community, including access to schooling, clean water, and roads. In 2019, the farmers' fair price premium paid by Touton enabled further improvements to the Clinica Fundacion Manos Amigas, a medical and dental care center for the community, opened every day and employing Honduran healthcare staff.
Sandra Marleny Soriano, Chief Financial Officer at COAGRICSAL Honduras said: "It is hard to witness the damage done to twenty years' worth of coordinated efforts with our farmers to build a resilient and fair organic coffee production system. But the strong flood currents have not taken away our sense of solidarity and we are now rebuilding our homes and infrastructures to deliver our harvest. In these exceptional circumstances, we thank and recognize the value of having lasting trusted trading partners such as Touton."
Touton will continue to support COAGRICSAL and the Copan communities throughout their recovery efforts, sustaining their ability to return to normality and earn a decent living with quality coffee.
To learn more about latest relief developments and Coagricsal coffee, contact our coffee team in Bordeaux