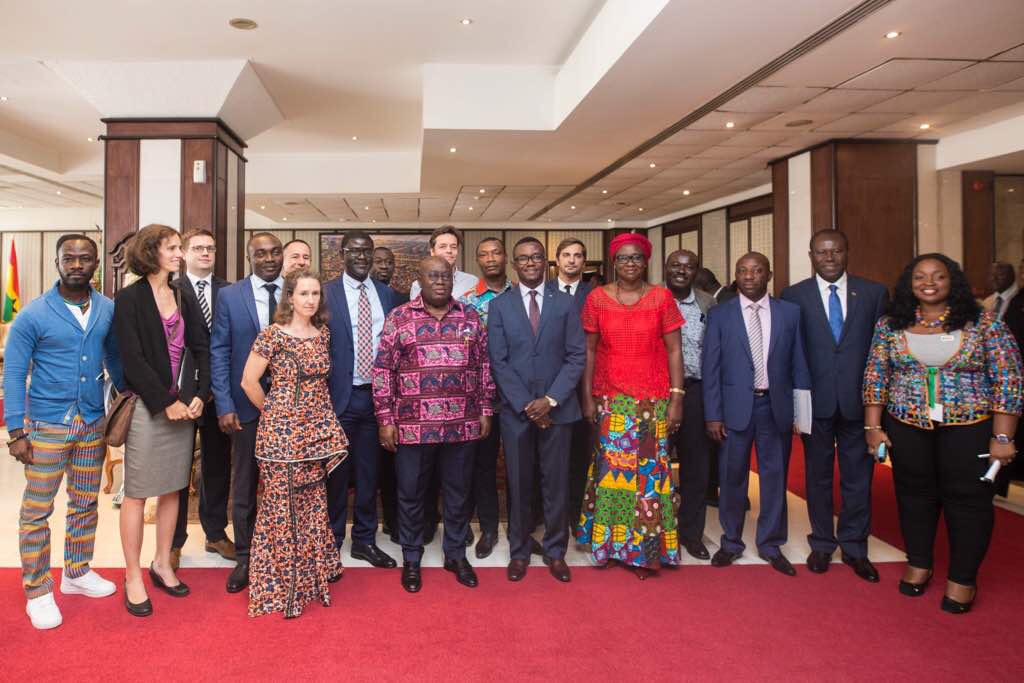 Launch of a project to tackle climate change impact in Ghana
Yesterday, 19 October, Touton and a consortium of partners signed an MoU to launch the Partnership for Productivity Protection and Resilience in Cocoa Landscapes (PPRCL). The signing event took place in Accra, Ghana during the 2nd National REDD+ Forum organised by the Ghana Forestry Commission. The event featured a keynote speech from the President of the Republic of Ghana, Nana Addo Dankwa Akufo-Addo.who applauded the launch of the new Partnership led by Touton.

Signatories of the MoU include the Ghana Cocoa Board (COCOBOD), the Ghana Forestry Commission, Touton, Agro Eco-Louis Bolk Institute, Nature Conservation Research Centre (NCRC), and SNV-Netherlands Development Organisation.

The project aims to achieve a deforestation-free cocoa landscape in the Juabeso and Bia Districts of Western Ghana and to develop a market for climate-smart cocoa beans.

Other speakers at the event included the Minister for Lands and Natural Resources, Hon. John Peter Amewu, the Chief Executive of the Forestry Commission, Mr. Kwadwo Owusu Afriyie, and the CEO of Cocobod, Joseph Boahen Aidoo.

The PPRCL is notably supported by the Partnership for Forests programme.